Post Conference Information
Thank you to all who joined us in Uji for our 10th anniversary symposium.
Here are some photos we took during the symposium.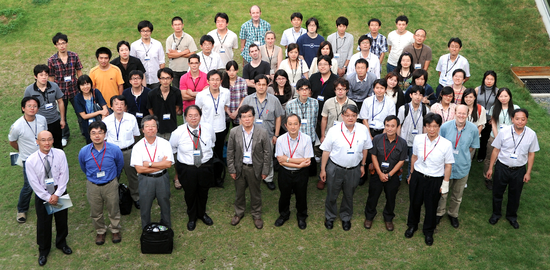 We are now 10 years old!
The Bioinformatics Center in the Institute for Chemical Research (ICR), Kyoto University was established in April 2001. Over the past 10 years, the center has risen to global prominence due to a multidisciplinary approach to bioinformatics research and instigation of numerous large and successful projects, namely the KEGG (Kyoto Encyclopedia of Genes and Genomes) database.
In this year, the founding director of the Bioinformatics Center, Professor Minoru Kanehisa will conclude his 10 year directorial term. Professor Kanehisa initiated the KEGG project in 1995. Since April 2001 the KEGG project, located within the Bioinformatics Center, has grown to become one of the most established general bioinformatics databases in the world. Throughout the last decade KEGG has maintained its prominence and set the future course of global bioinformatics research by extending upon its metabolism origins to incorporate systems level information from a wide variety of disciplines including medical, pathological and pharmaceutical sciences. The development of KEGG and accompanying projects within the Bioinformatics Center has seen the center become one of the leading Bioinformatics organizations in Japan and the world.
During the past decade the high level research conducted within the Bioinformatics Center been made possible through funding from two major grants: "Education and Research Organization for Genome Information Science" (2002-2006) by JST (Japan Science and Technology Agency) and "21st Century COE Program: Knowledge Information Infrastructure for Genome Science" (2003-2007) by MEXT (Ministry of Education, Culture, Sports, Science and Technology), Japan. This funding has supported many projects which have culminated in numerous publications appearing in many prominent bioinformatics journals and conferences, including but not limited to, Nucleic Acids Research (NAR), and the ISMB (Intelligent Systems for Molecular Biology) conference.
In April 2011, the Bioinformatics Center conducted organizational restructuring resulting in the creation of three new laboratories, named, Chemical Life Science, Mathematical Bioinformatics and Bio-Knowledge Engineering. Additionally, an administrative office has been created called the GenomeNet project management office which will be responsible for maintaining the high-end supercomputers in ICR and continuation of the GenomeNet database service.
On the 29th of August 2011, this symposium will be held as a celebration of the 10th anniversary of the Bioinformatics Center and as a view to future directions with our newly restructured center.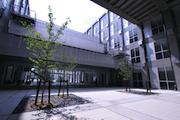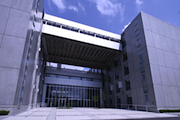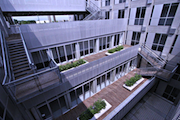 Support
This symposium is supported by ICR, Kyoto University and the Joint Usage/Research Center of ICR.